#CarbonCrime – Music and Info supporting CLIMATE STRIKERS around the world. You are the BRAVE in these troubled times.
Add a Tip to support #Music4ClimateACTION
This music has generated NEWS stories. September 8, 2021, North Grenville Times, & Toronto Star, Sept. 9, 2021, & Below2C on September 12, 2021. (For links to these stories and more, Click on the NEWS button above). It all costs Money. Support #Music4ClimateACTION.
Enter the amount you wish to donate
After creating #CarbonCrime in (Sept. 2019) it was time 4 research to support #ClimateACTION.
It was July 20th, 1969. I was 12 years old. Full of hope. In that time of global division, people of all nations stood together in awe. Almost every TV and radio around the world was tuned on one event.  And together we heard those remarkable, earth-shattering words "That's one small step for man. ....One giant leap for mankind".   
When Neil Armstrong saw the earth from the moon he saw a beautiful, fragile planet without borders. But he too was fragile. Rumour has it, he tossed his lost daughter's bracelet into Little West Crater. That scene and learning of his inner turmoil in First Man broke my heart. Even the most exalted cannot hide from or escape the lifelong pain of loss. It's a grounding message for all.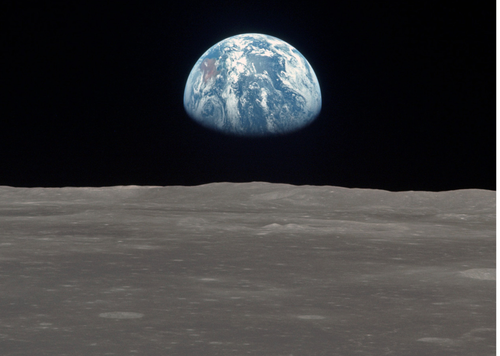 It took 8 years and an unwavering belief in science to put the first men on the moon. So why, after many decades of compiling scientific evidence on Climate Change, much of it from NASA, can't we all respect the current overwhelming science consensus and once again stand together again? This time we're standing in awe to protect the earth from human-caused Carbon emissions that are agreed to be the culprit in the global Climate Emergency?
On August 18, 1969, a month after this historic moment in space, Jimi Hendrix stepped onto the stage at Woodstock and played his stunning version of the Star Spangled Banner. It was full of indictment, sounds of weaponry, all slicing into the fabric of America's underbelly like no other artist before. These two events in the summer of 69 shaped the boomer generation, and generations to come. In retrospect, it seems that Hendrix took us further than Apollo, to understand the real problems that threaten the planet. Us.
23 years later, in 1992, twelve-year old Severn Cullis-Suzuki, spoke to representatives at the UN Earth Summit in Rio de Janeiro. Her language was serious, urgent, filled with sadness, and filled with fear. This brave child described the impacts of human greed and destruction upon the planet and she looked the adults in the room squarely in the eye and said..."if you don't know how to fix it, please stop breaking it!" In her backdrop nearby, the rainforests of Brazil were burning. 
I'd heard the news and seen the evidence of the forests burning on my trip to Brazil and greater South America in 1980. This ecological and human carnage was a main reason Rio was chosen as ground zero in 1992, Ground Zero for immediate action on deforestation, species loss, human rights violations and Climate Change. Severn's language of this global truth seared into millions of young people the world over. It was assuredly directed at adults like me, just as Jimi had channelled with intensity to the adults of his generation in 1969. And now, 27 years after Severn spoke, the forests of Brazil are still burning and even more intensely and the Amazon shrinks. The Brazilian, Bolivian, Ecuadorian, Colombian, Peruvian, Venezuelan, Paraguayan, Uruguayan, Argentinian borders all share the Amazon, and IT IS a vital component in the battle against rising Carbon levels globally. But let's not get tunnel vision. Forests have been burning around the planet, wildfires in Siberia, Canada, USA, Greece, and Climate stories in the headlines almost every day. It should be clear that we are in the midst of a planetary emergency, that there are no borders, that there are no countries. There is only the one, THIS one planet. 
But history is unkind...and ten years after the Rio Summit, in 2002, George Bush snubbed the Johannesburg earth summit I could hear Hendrix again. Could you?
Another ten years later, in 2012, David Cameron of Britain skipped the Rio+20 summit  "God save the Queen. She ain't no human being" comes to mind. The Sex Pistols this time.
In 2017, the "imposter-in-chief" pulled the USA out of the Paris Accord. No music comes to mind, just disbelief and silence. Most American's are ashamed.
And only months ago in 2019, Severn Cullis-Suzuki is 39 years old. On August 12th, 2019, the imposter-in-chief gutted the Endangered Species Act. The UN representative was quoted on August 28, 2019 saying "our generation has failed the younger generation".  I wonder about Severn? Despite her brave face, is she even sadder now? So I wrote her a long letter and I asked her. She replied beautifully and eloquently, in a long letter of compassion for the tragic loss of my daughter, and to acknowledge that she is sad, but that she's still fighting the good fight, and that's what really counts, to never give up trying to keep this world safe from harm for future generations.
She is now focused on the critically endangered Xaayda kil (Skidegate dialect of the Haida language) with elders and working towards a change-oriented PhD at the University of British Columbia with the goal of conducting language research to help the revitalization of the Haida language. 
All we can say to her is "Don't lose hope Severn!"  The work you've done and continue to do with Indigenous cultures is so meaningful and beautiful. Thank you. And in relief of your amazing efforts in 1992, and since, there is a new wave of young and passionate people rising, to try to take the torch from you, pick up for you, and pick you up, and make a difference. Like you, they are rising wherever they are needed on this fragile, beautiful and threatened earth. From Bolivia to Brazil, to Canada's West Coast, and the 150+ nations joining Greta and the millions she's inspired. You were there with Greta in Vancouver attending the Climate Strike this September 20-27. It's clear there are no borders for this global crisis. It is our chance to stand together, as one again.
Greta Thunberg has become a new fighter, inspiring young people and old. She's sailed across the Atlantic into stiff winds to speak at the UN Climate Conference on September 23rd. She landed August 28th, 2019, speaking her truth to power. Mark this day in your personal journal as another in history.  
More to follow....
Dear Greta, I hope you, and all Climate Change and social justice crusaders, inspire the entire world to join in this important moment. I hope Carbon Crime and the cry #NoMoreCarbonCrime is an appropriate song for this crisis?
Here's a couple more for the cause, my cover of Bruce Cockburn's classic...Lover's in a Dangerous Time...and the Breaking Point
BELOW is some of the other music I've played LIVE unplugged at Climate Marches. Add to your play list.
Here's an August 31, 2019 interview with 3 young Canadian Climate Activists who will fill you with determination